Neelam (Blue Sapphire) Stone Price Guide
Neelam stone also known as Blue Sapphire is one of the highly protecting gemstones. Wealth, health, fortune and opportunities are some of the benefits that are considered as the by-product of Neelam ratna. The stone generally acts faster than any other gemstone. Therefore, the impact can be felt instantly.
Blue sapphire stone is generally preferred to eliminate the malefic effects of Saturn. If the planet is malefic in your horoscope, it may control your happiness, prosperity and health. Saturn puts a lot of restrictions and limitations on one's life. On the other hand, Saturn if positive makes one disciplined and courageous.
After consulting to the astrologer, if one wears a Blue Sapphire, it can show phenomenal results. Relief in life, boost in metabolism, high energy and increased glow are some of the immediate results after wearing the Blue Sapphire gemstone. In addition, Neelam stone helps in dealing with enemies, warding off evil eye, jealousy and insecurities. It is a highly defensive gemstone. Blue Sapphire also helps in taking one out of the confusions and helps in giving a clear picture. One becomes effective in decision-making. On the health perspective, Blue Sapphire improves digestion and takes away your lethargic habits. It also helps in improving concentration power and focus on studies and work.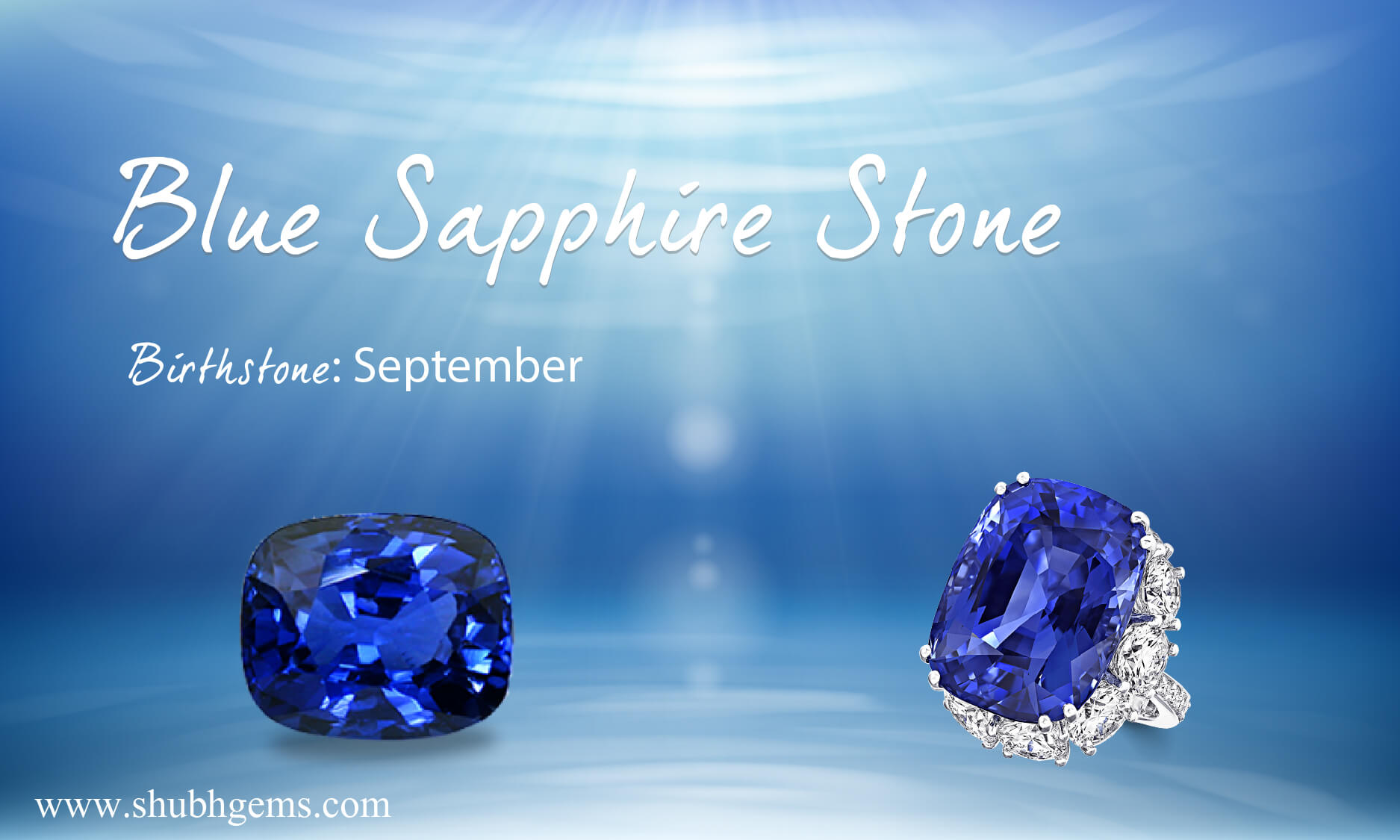 What is the price of Neelam stone?
Blue sapphire is one of the most important gemstone in astrology. Its range depends upon the rarity and popularity of the stone. Usually Neelam Stone Price starts from Rupees 2,500 and goes upto Rupees 2, 00,000 plus per carat ($40 to $3080).
When should we wear Neelam Stone?
Those who have a weak placement of Saturn in their horoscope should wear Blue Sapphire gemstone. Natives of Aquarius and Capricorn can wear it too. One should wear a Neelam stone or Blue Sapphire Gemstone in gold or silver. Also, middle finger of the right hand is the right place to wear it. Saturday is considered to wear it to get the most effective results. One thing, which is to be kept in mind, is that it should not be damaged physically.
What is a Ceylon Blue Sapphire?
The most famous sources of Blue Sapphire are Sri Lanka, Burma, and Kashmir. There, Blue sapphire was known as Ceylon Stone. If we see today, Kashmir Sapphires are now non-existent whereas Burma still produces some fine Sapphires. However, Sri Lanka is still the most productive producer.
Neelam Stone Quality
The quality of the Blue Sapphire stone matters a lot if you want to have effective and immediate results. It is advised to consult the best in the market and wear only good-quality Blue Sapphire. Always ask for Lab certificate from the manufacturer, as this document will help you to know about the origin, type, cut and color of the gemstone.
Neelam Stone Ring
The foremost thing to keep in mind is to purchase an original Blue Sapphire stone. 3 TO 6 carat or ratti is required. To attain all the benefits of the Blue Sapphire, one needs to wear it on Saturday morning between 5 am to 6 am during Shukla Paksha. In order to purify the stone and bless it from Saturn, keep the stone in milk and honey for 20 minutes. Also, light five incense sticks in the name of Shani Deva or Saturn and pray for his blessings. After this, you can wear it on the middle finger of your right hand. The stone should come in contact with your skin. After wearing it, recite a mantra for 108 times to complete the process. It is also known as Shani Mantra –
"ॐ शं शनिश्चराय नम:"
Neelam Stone Substitute
The alternative used for Blue Sapphire is Amethyst. According to the Indian Astrology, Amethyst is the sub-stone for Neelam Ratna, it is a purple-colored stone in relation with Saturn. The stone is also known as Shanti Ratna.
Where to Buy
If you are looking for genuine and original Neelam stone at an affordable price then you can buy it from Shubh Gems. They are dealing in Gemstone and Gemstone jewellery and you can also get customized Gemstone or jewellery from Shubh Gems store.
One can easily order the Neelam Ratna from their website and also choose the best quality and origin of Blue sapphire gemstone. According to astrology, It is believed that Gemstone must be energized by an experienced Astrologer otherwise, it will not give you desired results and benefits related to it.
Shubh Gems provided energized Gemstones at affordable prices and without any scratch or mark on it. They offer a wide range of certified natural Blue sapphire gemstone and jewellery. Their gemstones are free from any astrological defects. Gemstones need to be energized and activated before wearing it. But, Shubh Gems will do this on your before to increase the positive effects of the gemstone. You must be relaxed and not to take worry about the quality of Shubh Gems gemstones.